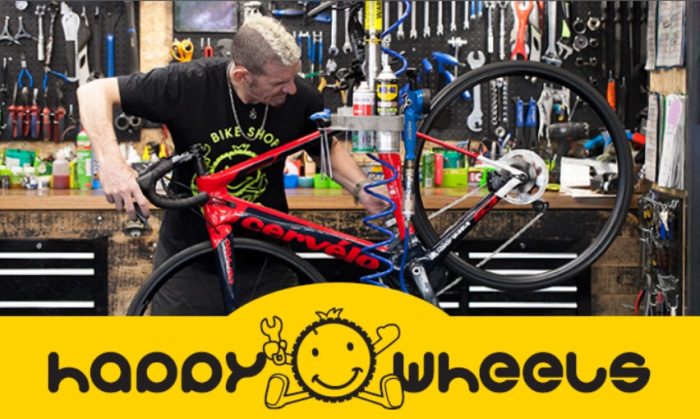 We have positions for a full-time experienced mechanic, and a full-time store & sales assistant.
We are looking for people that love cycling and are dedicated to providing customers with great service. For both roles, we are looking for people with:
Experience with high end bicycles;
High standards;
High attention to detail;
The ability to multi-task and self-manage in a fast-paced environment;
A positive, energetic and friendly personality to customers and the other staff;
Excellent computer, point of sale, verbal and written communication skills.
About Happy Wheels
Happy Wheels is a vibrant, high end bike shop in Waterloo Sydney. Happy Wheels began purely with bike servicing and has expanded from there to sell a great range of bikes including Cervelo, Focus, Look and Moots.
If you are interested, please contact us!